CURRENT VEHICLE STOCK

All of our vehicles are imported direct from their country by us personally , They are all handpicked and we try to find that special CLEAN CARS/VANS , All vehicles are Pre Inspected in Japan and an Export Certificate is always available for viewing, This will show previous mileages in Japan 


SOLD VEHICLES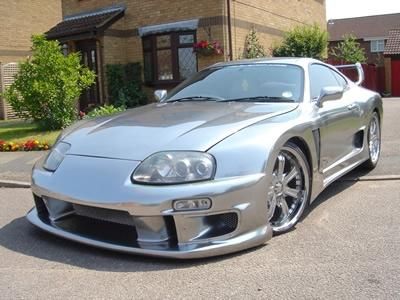 CUSTOMER REVIEWS
FAST & FURIOUS REPLICA SUPRA

ago Bought a Supra and the transaction went very well. Nash helped me with the process of importing from UK to US all the way and was always prompt to respond and very friendly. Great car at a great price too.



3X 300ZX TWIN TURBO

Brilliant guy to deal with, very reliable as bought many cars in the past & we finally came to a decent understanding for a deal on these both 300zx as I've been after one for a very long time but never had the right budget.

Restless Kustoms helped me getting both cars to my place in a very decent price as recovery's these days are very expensive specially for two cars travelling 300 miles..

Thank you once again & keep up the good work.



N/A T SUPRA 550 BHP

If you are in the market for a Supra and or any other JDM I would highly recommend speaking with the owner of Restless Kustoms (Nash). I found out about him after someone recommended him on a FB selling site and he was willing to work with me throughout the entire process. I am super picky on how I wanted the car and precise on the BHP etc. and he ensured the car came out exactly if not better than I could imagine. Very Friendly, very transparent, not like the the stuck up typical high performance vehicle dealers. He also coordinate shipping world wide! I am absolutely loving my NA/T and gets compliments where ever it goes. I will be buying all my JDM's from Restless Kustoms....